In my first installment on building a custom rifle, I had sourced a donor Remington 700 in 7mm RM, a Hart SS barrel and an AG Composites carbon fiber stock. My initial intent was to use the SS action from the donor gun for the custom project, as I have done so many times before. It has always worked well. Remington makes good actions, but for my builds, I have always sought to improve the donor actions to be lighter, more precise and better looking. I typically flute the bolt, skeletonize the bolt handle, add an aluminum bolt shroud which will house an aluminum shaft firing pin, for faster lock speed. Of course, a better trigger is incorporated and the action is blue-printed and squared for chambering and barrel installation. Much of this work is for light-weighting. I don't like pencil thin barrels, but I do like light rifles, so I aim to take weight out where it can add to the performance, or at least not detract from it, like thin barrels almost always do.
Round about the time when my project was about to kick off, I happened to be talking to Jack Sutton, owner of Hart Rifle Barrels, the supplier of the barrel for this project. Jack said to me, "You know, you really ought to talk to the guys at Pierce Engineering. They make some really high-end rifles on titanium actions, and they're not too far from you". After checking out their web-site (pierceengineeringltd.com), I put a call in to talk about the project I had in mind. Not too long after, I decided to put the donor model 700 back in the rack for another day and planned a visit to the Pierce facility.
Pierce engineering is owned by John Pierce. John is a competition shooter with many NRA National Records. John shot on the USA FTR Rifle team for their gold medal winning 2017 match. Team Pierce Engineering was also the 2018 National FTR Champions. Impressive pedigrees notwithstanding, these guys know accuracy and how to build competition winning guns and well thought out hunting guns. Specializing in guns based on their own Titanium actions, they can produce exactly what you'll need for hunting, lightweight hunting, competition, F class or tactical rifles.
After a couple of phone calls, a meeting date was set, and I made the 2 hour trip to their shop. Pierce Engineering General Manager, Jim Nordof, took me on a tour of their manufacturing facility, located in Lansing, MI., the state capital. CNC machines were busy producing high tech and high precision titanium receivers, bolts and components. Workers were hard at work assembling projects based on customer specifications. Expensive materials filled racks, waiting to be turned into tack-drivers. Dozens of partially finished "custom" rifles filled well organized work benches, in varying stages of completion. F-class rifles, mountain rifles, long-range hunting and tactical rifles with every conceivable combination of stock and barrel choice, in every possible caliber.
Jim stated, "We've been making custom actions for 15 years now. We produce the lightest custom hunting receiver on the market at 15.2 OZ for a complete titanium action". I can attest to the quality and amazingly light weight of the actions. Many "projects" on their benches are comprised of carbon fiber stocks and carbon fiber wrapped barrels. Let me tell you what a joy it would be to carry one of these feathers up and down a mountain. They weigh nothing.
Pierce also offers standard gunsmith services such as, High precision chambering, Muzzle-break installations, suppressor threading, Pillar bedding, Cera-coat and metal refinish services, and they only use the best quality components, and techniques, in their custom builds. There may be bigger names in the custom, precision rifle business but you won't find better gun builders, and Pierce is a name that you'll likely be hearing a lot more about in the future.
Our 7mm Rem Mag project is being built by Pierce using one of their titanium actions with a fluted bolt and light weight bolt knob, mated to a fluted Stainless Hart rifle barrel, bored to .284 with 1:8" twist, and blueprinted and chambered for 7mm before being finished in a subtle grey Cera-coat finish. The trigger is by TriggerTech, one of, if not THE best trigger on the market right now. I've tried em all and I haven't found a better trigger. Once complete, everything will be glass bedded to my AG Composites carbon-fiber stock. Like the trigger, this may be the best stock on the market at present. AG stocks are super light and bullet-proof with great designs and build quality.
Many paper targets adorn the walls of the Pierce workshop and each has extremely small groups punched through. I'm talking tiny, barely clover-leafed groups, almost one hole groups!! I can't wait to get this gun to the range and put it through its paces. Finding the perfect combo of bullet, velocity, scope, and now, ballistic calculator is when the fun begins. Knowing that you're venturing afield with a rifle that will hit exactly where you want the bullet to impact, is so confidence inspiring. Carrying a light-weight rifle that has zero compromise in terms of accuracy and performance is a joy. Knowing your gun inside and out is a least half the fun in hunting, for me at least. Appreciating the mechanics and build quality of a fine firearm is a huge part of why I love shooting and hunting. For me, this applies to rifles, pistols or shotguns. When you hold a custom gun built by Pierce, there's nothing but satisfaction.
With a completed rifle, the next phase will be picking the right optic. Like the rifle, there can be zero compromise in performance. I'll never take a shot on game at 1,000 yds., but I want this gun to be capable of hitting targets out to 1,000 and beyond, and the scope will have to be up to the task with excellent glass, AND be tough, durable, relatively light and have modern features like a drop compensating dial, an illuminated tactical reticle, tons of MOA adjustment, maybe a built in level or range-finder. I've got dozens of high quality LR scopes in the safe and they all have their merits but I'll still be doing some serious research into this next scope, and I'll present my rationale for choosing whichever one I end up with for this project. Stay tuned for the next installment when the "project gun" gets its eyes and goes to the range and the field.
Pierce Engineering Ltd. 5122 North Grand River Ave. Lansing, MI. 48906 Ph 517-321-5051 pierceengineeringltd.com
Check out our YouTube channel to see a tour of the Pierce Engineering shop. Search BackcountryLife Magazine Pierce Engineering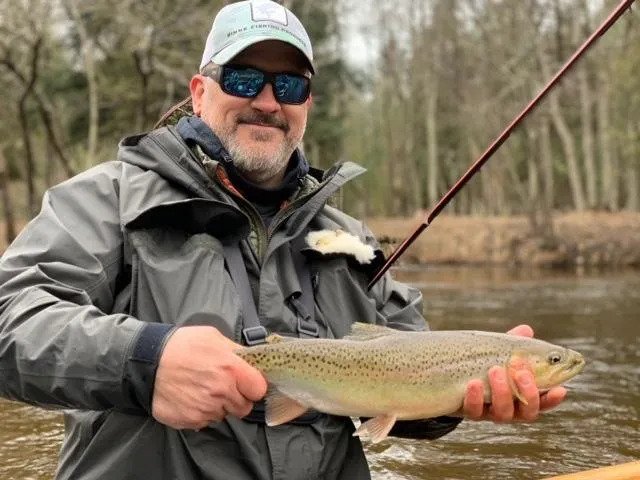 Brandon Vaughan has over 40 years of personal and professional experience in a broad array of hunting and fishing disciplines, from Alaska to Belize. Past professional experience includes working as a professional guide in Alaska and around the Great Lakes region. In addition to hunting and fishing throughout the lower 48, Canada and Central America, Brandon has been an Orvis Endorsed Fly-fishing guide, a fly-fishing and fly-tying instructor, a hunting guide and shooting instructor.