East Central, North Dakota. 'Twas a sight seldom seen in Michigan. As we drifted over a small rise in the landscape, a pair of pheasants drifted out of the vast prairie and into a cattail slough the size of a soccer field. Our truck slammed on the brakes as we watched the spectacle unfold. The rooster and the hen were joined by two more, then three, then eight or ten. They all piled into the slough for an early morning respite.
Seemed like an odd situation. After all, the sun was already up. Any self-respecting pheasant should have been flying out of the marsh and into the surrounding fields for a bite to eat.
When I asked my pal Casey how we were going to hunt it, his foot came off the truck brake and said "Let's let them settle down. I've got a better spot to try."
It seemed like a crazy idea. After all, we had just seen a whole flock of pheasants pile into the slough. The four members of our group could have easily put together a game plan to roust the birds from their lair.
On the flip side, it was a mighty intriguing possibility: if we were driving away from all those pheasants, the next spot must have been even more spectacular.
And as it turns out, it was.
A half mile later, we were at the foot of another slough that was surrounded by cut beans. Off went the dogs: a lab, a Brittany and three English setters. It wasn't hard to tell where all those dogs were in the tattered copse of cover: the cattails bobbed and lost their stuffing with every coursing canine. Up went a hen in a whir of wings, then another, and another. One of the setters galloped out of the cattails and raced after one of the fleeting hens. I'm not sure if the dog was thinking that the hen would magically fall out of the sky, but in no time at all, he was fifty yards across the cut beans – ears pinned back in a fit of joy.
"Gus!" Casey cried. His setter wheeled, and came breathlessly back to the slough as if he had just taken a shift in a hockey game.
The four of us split into two groups of two. Separating us was a small, shallow pond maybe fifty yards across.
Round the pond we went. On the way, we saw a young rooster drift into the far end of the cattails. "That's a dumb one," Casey said. After all, four hunters and five dogs would meet on the far side of the pond – exactly where the rooster had landed.
As we neared the rendezvous spot several minutes later, a whole covey of pheasants erupted. Hens and roosters filled the sky. My partners' guns were ablaze. Birds were falling out of the sky but I didn't have time to marvel at the spectacle. A rooster sailed near Casey, but didn't get past. At the sound of a gunshot, it collapsed in a plume of feathers.
"Nice shot," I yelled, but my attention turned to a rooster trying to slip out the backdoor.
Wham! My 12-gauge barked and the rooster folded in midair, splashing to the water's surface twenty yards away. Shorty – my little Brittany – saw what had taken place, and made a nice retrieve.
When the dust had settled a few minutes later, the four of us had six roosters in the bag. A couple fencerows and a slough later we were two cock birds short of our three-per-person limit.
Back at slough number one, we quickly killed our eleventh and twelfth rooster and it wasn't even eleven o'clock in the morning.
Our crew from Michigan and Texas didn't limit every day, but we should have. Some of us carried our shooting woes across state lines.
North Dakota is a barren, rugged territory. Where there aren't cattle grazing in somewhat rocky, pitted pastures, the countryside is littered with potholes and sloughs of various sizes. Some of the sloughs are the size of lakes and attract hundreds or thousands of migrating waterfowl. It's the kind of setting that inspires artists to paint windswept peninsulas and ducks on the wing.
The area we were hunting used to have plenty of acreage enrolled in the Conservation Reserve Program, but most of that is gone now. When compared to Michigan's clean landscape, North Dakota has tons of cover. The sloughs, the brushy fencerows, and train tracks' right of ways must be thirty yards wide. They stretch into the horizon – begging to be explored by either a group of guys or just one. The adventure, the uncertainties, the dog work involved with hunting wild birds in a rugged setting add up to an experience seldom seen in Michigan. Sure, it's a long drive but the memories of all those pheasants will stick with me for a long time to come.
North Dakota's pheasant season runs through the 6th of January, 2019. For more information about pheasant hunting in North Dakota, visit ND.Gov.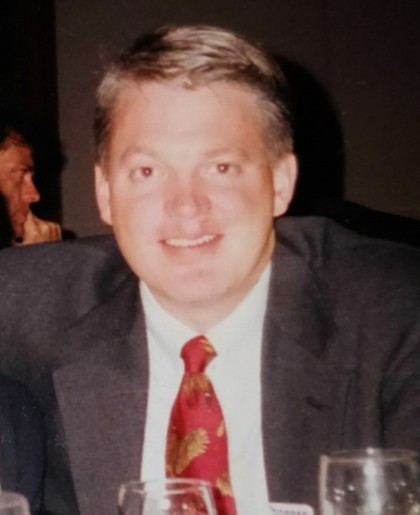 Chris Zimmerman is the author of six Michigan based novels and an independent insurance agent in Shepherd Michigan.  Visit Chris Zimmerman Insurance.