Something told me we were in for a whale of a day of fishing, as we readied the drift-boat near the ramp of the Snake River in eastern Idaho. Across the pavement crawled a salmonfly the size of a chubby, winged golf tee. One creepy-crawly insect was followed by another and another. They flitted about, clumsily, finding solace in the willows and grass on the edge of a wide, gushing river.
Big and gaudy, salmonflies are the T-bone steak of the trout fishing world. Our foam-and-poly winged flies mimicked the naturals perfectly. And……. we timed the hatch just right. It wasn't a blanket hatch by any means, but a steady trickle of insects that crawled free of their larval armor.
Casting an inch and a half long fly wasn't the most graceful fly presentation. Our tapered leaders were only 7 feet long, and a beefy, 1x. "You need a stout leader to turn those flies over," said our guide Tom Grimes from the Henry's Fork Anglers in Island Park, Idaho. "Fortunately for us, the fish aren't that leader shy."
After some instruction from Grimes, we were on our way down the fabled South Fork of the Snake River. Steep banks on either side of the river prevented bank fishermen. Our only sign of other anglers was a handful of guides – each having their own drift-boat.
This was canyon country. Hills turned into ridges and ridges into steep mountains, dotted with stands of lodge-pole pines and lime-colored juniper. Magpies, gulls and swallows darted and dove over the river, filling their crops with the Snake's abundant insect plenty. Golden stoneflies and several varieties of caddis kept the smaller trout entertained, while we keyed in on the biggest trout in the river that lurked along the edges.
A five-weight rod and line combo was just right for firing flies toward the bank. The key to catching fish was two-fold: casting slightly downstream of the boat, and keeping the flies as close to the bank as possible. Undercut banks, beneath a canopy of willows or thick grass, made it an easy scenario to imagine: trout hide in cover, only to dart out when a meal floating past presents itself.
With Grimes on the oars, we popped our flies against the grass and willows along the shore. No need to lay our flies down with the usual grace and skill associated with casting to selective quarry. Big flies make big splashes when they fall from a twig or a blade of grass.
It took concentration to fire those flies into thick cover. There could have been herds of bighorn sheep, packs of wolves, or albino moose along the shore, but it didn't matter. All my attention was on the fly as it floated merrily past the cover. Sometimes I'd cast ahead of an overhanging willow and let my fly drift into the dark shadows. A quick upstream mend of the fly line assured that the fly would get an extra second or two of precious drift.
After 20 minutes of fruitless effort, Grimes suggested adding life to our flies. "Once they hit the water, give them a twitch or two," he said. That twitch imitated the struggle of a natural fly as it tries to break free of the surface tension's grasp. Twitching helped trigger a strike from our first, and biggest fish of the day. An oddity of sorts – at least for me – my cutthroat/rainbow hybrid trout was 19 inches long when Grimes finally slid the net under my fish.
"Thank you for your business," Grimes said as he turned the fish loose. "Y'all come back now."
In all seriousness, the trout were plump little footballs. Half the trout we landed were cut/bow hybrids. The others were native cutthroats, rainbows, or good old fashioned brown trout. Average size, 15 inches. Every one of the trout leaped for their lives, or buried themselves into the creepy, swaying grass on the bottom of the river.
That 1x tippet came in handy when battling fish in those instances. We didn't exactly horse the fish out of cover, but we didn't have to baby them, either. A short tussle assured that the trout we caught were released with enough spunk to swim away.
A day on the river seemed like a 20-minute highlight reel when I look back on our adventure. I was so immersed in the fishing that the hours peeled off the clock like minutes. In the blink of an eye our fishing trip was over and I was back on a plane, headed for home. Even though I could probably find some terrific trout fishing here in Michigan, that western setting just can't be beat.
IF YOU GO: Forethought is essential when planning a fly fishing trip to Idaho. Idaho Falls has a decent airport and plenty of departing and incoming flights. There are a few rental car companies at the airport as well as in the town of Idaho Falls. Airbnb has lodging options for Island Park (about an hour north of the city of Idaho Falls.) A few mom-n-pop style motels as well as freshly built lodges attracted the attention of visitors from all over the country. Western cuisine was a given at local restaurants: huckleberry pancakes, bison, or the Idahoan – a meatloaf and mashed potato sandwich, cooked grilled cheese style. Spectacular, all.
Booking the guides months in advance is a must. Grimes said there are a stable of 18 guides in his fly shop alone, and they were booked solid all summer long.
The South Fork isn't the only river available for fishing. The Henry's Fork of the Snake River, the Teton and Madison Rivers are options, too. Let the guides dictate where to fish, as they know the water and fly hatch conditions.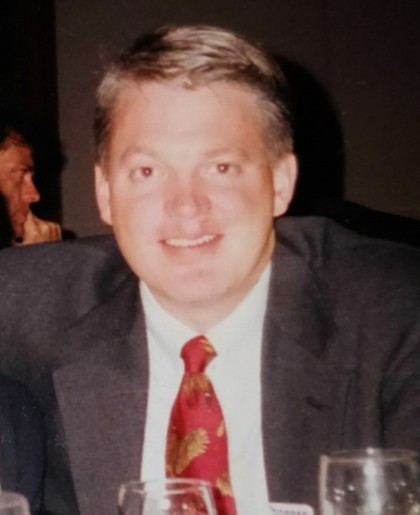 Chris Zimmerman is the author of six Michigan based novels and an independent insurance agent in Shepherd Michigan.  Visit Chris Zimmerman Insurance.