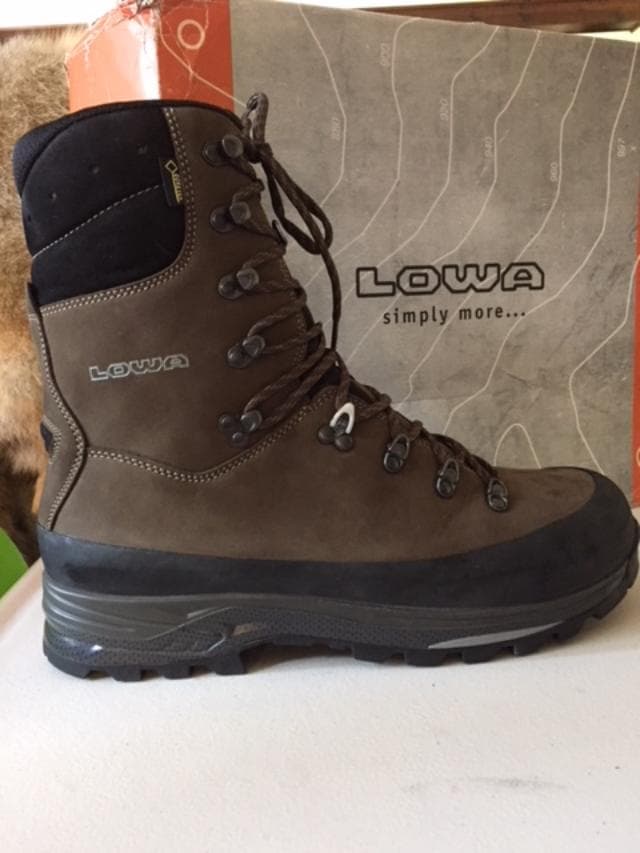 I got a new pair of boots and they're awesome. They came from an unusual source, at least for hunting boots, and they came from a foreign land.
An ex-girlfriend once cracked wise at the number of shoes and boots that I own. Never mind that her closet was literally overflowing with pointless and frivolous footwear that numbered in the hundreds, none of which were suitable for hiking or hunting…or really anything outside. There were a few shiny and feathery models that I could've repurposed into Muskie lures, but it's no wonder she's an "ex"-girlfriend. She just didn't get it. She did however, educate me on a great resource for finding great footwear. Zappos.com. More on that later.
I will admit that I own a lot of footwear, but I will also maintain that my footwear is vitally necessary to my way of life, and is in no way frivolous.
Every type of shoe or boot that I own has a specific purpose. Where possible, any given pair serves more than one purpose, but some are very purpose specific. For the sake of argument, and the constraints of web page space, I'll avoid dress shoes, running and gym shoes, ice skates, ski boots, waders, slippers and sandals and stick to the topic of hunting boots here.
I bird hunt the Great Lakes and north east regions, and the western prairies. I hunt deer in the mid-west. I hunt the foot hills of the west and I hunt the mountains of the west, as far west as Alaska, and I hunt ducks and geese. For these varied pursuits I have 5-6 different pairs of boots, not counting back-ups or pairs being rotated into the mix as older pairs are wearing out.
In the mid-west I wear knee-high rubber boot to hunt deer, because scent control and water-proofing is critical when hunting swamps, agricultural fields and small woodlots. These also work well for duck hunting where waders are too much, but these are totally unsuitable for deer hunting the western prairies and foot hills where spot and stalk, and long distance walking and packing out your game is the norm. For spot and stalk hunting, a good pair of bird hunting boots can usually serve double duty. Something durable and supportive, lightweight and water-proof will fit the bill. This is the type of boot that I can wear out in one season of hunting, not because of any quality deficiencies but because of the many hard miles that they endure. When I was younger and bird hunted a lot more than I do now, I could wear out two pairs of this type of boot in a season. Consequently, top quality bird hunting or spot and stalk boots, as good as they may be, are not suitable for mountain hunting, or more pointedly, mountaineering.
Hunting in the mountains, regardless of what part of the world your hunt has taken you, is mountaineering. Your gear, especially your boots, should be purpose built. Your expensive trip, your comfort and maybe your life could be in jeopardy if your gear isn't up to the task.
Mountain boots, must have the following qualities and features. In construction and fit they should have equal amounts of stiffness and cushion, much like a high quality pair of hockey skates or ski boots. They should be about 10" high to provide good ankle support and protection. Gore-tex and light-weight insulation, inside thick leather or "Nu-buck" uppers is typical. A thick rubberized "rand" surrounding the lower part of the boot where it meets the sole is important to protect the feet from rocks. A thick, aggressive and durable sole with goat-like grip that will accept ice crampons and gaiters is important too. In general, everything should be built with extreme duty and durability in mind. The best quality boots will mold and "break-in" to fit your feet like slippers while maintaining a firm, stiff, yet flexible fit. My new boots have all the features mentioned above.
For my feet and my purposes, Lowa makes the best boot. My new Lowa boots are the Tibet GTX HI model. The GTX denotes a Gore-Tex liner and at 10" tall, the "HI" is the taller version of the standard, hiking height Tibet GTX model.
Great mountaineering boots all seem to originate near the Alps. The Germans, Italians and to a lesser degree, the Swiss all make incredibly good mountaineering boots. Not surprising given their long history of living and surviving in the mountains. I own an older pair of Lowa hiking boots that were made in Italy, but the new Tibet GTX HI model comes from Germany. Separating the hunting specific models from all the great mountaineering boot brands, the Germans seem to have the edge.
Mountaineering boots tend to be a bit harder to find, and are usually pricier than the run of the mill boots that you'll find in big-box hunting and fishing stores, and with high end boutique hunting and fishing shops, where experts and top quality gear reside, becoming pretty rare, you'll have to search to find the good stuff.
One of the best places to look for "unusual" footwear is Zappos.com
Zappos is an "E"-retailer that has thousands of shoe and boot options, including high end mountaineering boots. Finding, buying, and if necessary, returning items is so easy and trouble free that shopping at Zappos may be better than a brick and mortar experience. I don't normally feel this way about on-line shopping, but Zappos has mastered the process. They even provide free return labels to ease the process if an exchange or return is necessary. Virtually every product on their site has a video review, and a long list of very useful customer reviews that allow for very good decision making regarding fit and quality. The Zappos staff is very helpful and customer service doesn't get any better. Pricing and regular promotional discounts also make Zappos one of the best places to get your items at the lowest rates.
High-end boots sometimes require a fair amount of break-in time and effort, prior to a big outing, to avoid agonizing blisters. I'm OK with this because I know that the "break-in" will provide for a custom, perfect fit once broken-in. This has always been normal, but with newer materials, ergonomic engineering in the design process and advancements, borne of ever better, real world trial and error, by extreme-sports experts, difficult break-ins are less common nowadays. My Lowa Tibet GTX HI boots felt great from the moment I laced them up. Expecting some break-in period, I wore them around the house, the yard and for the half mile round trip, down my drive way, to my mail box and back. I wore different thickness and types of socks, and while I would say that the Lowas were comfortable from the beginning, and wouldn't have ever caused blisters, they did get better and better with time. Now they are a perfect combination of slipper-like comfort and rigid, protective armor that will handle all that mountain hunting I will throw at them.
In mountain hunting, there are no flat, level strolls. Everything is steep up, down or side-sloping, usually while carrying a heavy load on your back. Ascending in rock jumbles, ice and scree requires ski boot type rigidity and durability. Down-hilling likewise requires a perfect supportive fit to keep your toes from jamming into the tip of your boots, a situation that'll be agonizing if your boots don't cut the mustard. Stiff support is also crucial in side-sloping to avoid ankle destroying bend and flex. A thick, hard but grippy sole is vital and the Vibram sole on the Tibet GTX HI is the perfect combination of high performance tire and mountain goat hoof. The Lowas fit the bill in every respect. They're built to last and I expect they'll provide many years of service. If I can ever wear them out, I will have lived large….and at altitude, with many memorable experiences to show for the effort. For my money and for my feet the Lowa Tibet GTS HI can't be beat!
If you're going to hunt in the mountains, heed this advice! Prepare! Get in shape, buy the right socks, clothes and pack, get in shape, get in shape and get in shape….and forget about general purpose hunting boots and investigate, and invest in high-end mountaineering/hunting boots. Your feet will thank you and your chance for success won't be compromised by a footwear failure that could side-line you and ruin your expensive trip.
Lowa Tibet GTX HI from Zappos.com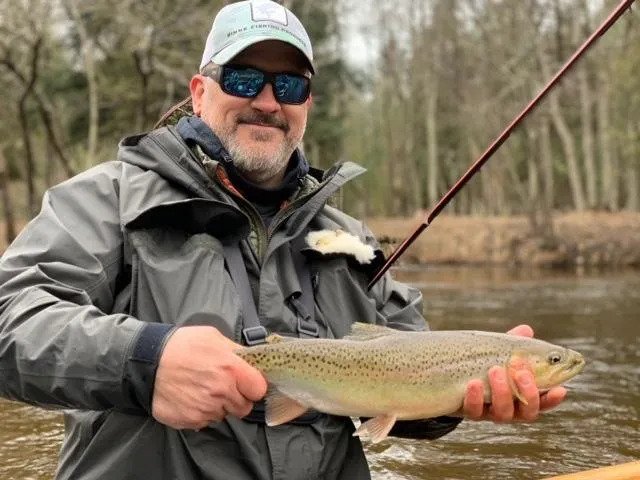 Brandon Vaughan has over 40 years of personal and professional experience in a broad array of hunting and fishing disciplines, from Alaska to Belize. Past professional experience includes working as a professional guide in Alaska and around the Great Lakes region. In addition to hunting and fishing throughout the lower 48, Canada and Central America, Brandon has been an Orvis Endorsed Fly-fishing guide, a fly-fishing and fly-tying instructor, a hunting guide and shooting instructor.